FAQs & ETIQUETTE
Q&A
Q. Is that really you in the photos? Can you send me additional pictures to prove it's you?
A. These photos are absolutely 100% me and I consistently include fresh, original content for you to enjoy. Also, you can always check on my STELLAR REVIEWS ON TER, IG, Mistress Review, and Erotic Monkey, where it's been clearly established that I am the young lady from the pictures in my Ads and Websites. NO I will not send additional photos, unless my face is COVERED, as I value my privacy and security, as I'm sure you value yours just as much.
Q. You have beautiful eyes; Why don't you show your entire face?
A. I blur most of my face for my security as I do have a personal life and medical career, and I don't want to mix the two, however, I show my eyes to give you an idea of my exotic and delicate features.
Q. Are your rates negotiable?
A. Absolutely NOT. Please do not attempt to negotiate my rates, as it is insulting to me and is an instant turn-off. Negotiations will not take place, as I will ignore your inquiry and blacklist you.

Q. Do you cater to couples or larger parties?
A. Yes and No. I cater to men, women, and heterosexual and lesbian couples. I do not cater to TV/TS, or "multiple partner" parties intended for illegal purposes. However, I DO offer Professional Bachelor/Bachelorette Party Entertainment with a MINIMUM of two additional gorgeous gal pals in my referral circle. You may find them at: http://CreamTeam.gfefiles.com
Q. Do you travel out of the country?
A. Yes. I have been all over the world and absolutely love to travel. I require 3 days minimum booking with 50% Non-Refundable Deposit at the time of booking.

Q. Do you accept Credit Cards?
A. Yes. I accept all major credit cards for 2 hours or more with a 50% non-refundable deposit upfront at the time of booking.
Q. Do you offer Modeling for Filming or allow filming in a session?
A. Yes and NO... I do film for my own clips stores, which are still under a revamping campaign, and would be happy to include YOU in my films (you do not have to show your face, of course).
B. As a Current Model Mayhem Model and Former Clips4Sale, KinkBomb and ClipsVia Model, I do offer PRODUCTION STUDIO DEALS for Commercial Purposes, however this is to be discussed formally with an attorney present and certain royalties are mandatory. Serious Inquiries only, Please!
Q. Do you offer quickies?
A. NO. I'm a Professional, Educated, High Class Dominatrix Companion, not a hooker selling sex, nor a street walker. I offer true courtesan-style BDSM companionship for gentlemen who appreciate the finer things in life, and understand that my time and companionship offered is a LUXURY, not a necessity or a cheap thrill. If you cannot afford the luxury of my companionship or of the hobby, you should seek one that is within your comfortable price range, as to not waste either of our time.

Q. What benefits does signing up as a member have?
A. Members on my site receive exclusive discounts, newsletters and tour dates, no hassle scheduling, and VIP access to naughty, private photos and videos of my girlfriends and I.

Q. What are your screening requirements?
A. Proper screening & etiquette is of the utmost importance for the safety of all parties.
*Provider References & Screening*
I will only accept references from verifiable INDEPENDENT providers; An acceptable provider reference is from an established & well known independent provider with current reviews, an active website & current ads – that you've seen within the past 1 year or less.
Please provide the correct email(s), phone(s) & website(s) for your references when booking.

***I do not accept references from agencies or BackPage Advertisers with less than 10 reviews and is not a verified member of a screening website such as RS2K/P411.
***Please be sure to confirm with your references that they are willing to vouch for you prior to contacting me, in order to expedite the the screening process and focus on more pleasurable pursuits.
Q. I don't have any references or my reference is not reference-friendly; will you still see me?
A. Yes, however the screening process is different, as I will require personal info prior to meeting.
If your provider does not confirm that you are a gentleman, or does not get back to me in time for our encounter, *OR* if you do not have references or belong to a proper screening site, then I will need the following information to screen and verify you:
-Legal Full Name and Age
-Private and Business Email Addresses
-Phone Number (For verification purposes only; I will not call you)
-Home Address (For verification purposes only; I will not visit you)
-High Quality Photo ID pic (Address on ID must match home address; Do NOT blur License #)
-Clear Head Shot Photo of YOU holding your Photo ID next to your face
-Scanned Copy of Utility Bill (Address on Bill must match home address)
-Proof of Employment/Self-Employment (Phone, Website, PayStub/Self-Employed Documentation, LinkedIn. *Sensitive info such as SS#, Acct #'s, etc. SHOULD BE BLURRED)
**This information is to verify you are who you say your are, and that you are not affiliated with any law enforcement agency with intentions of entrapment against me. I won't be able to set an appointment with you until verification is completed.**
NO EXCEPTIONS!

Q. How do I know you aren't an identity thief and are not trying to mine my information for malicious purposes?
A. Please remember that I am already established and well-reviewed with a proven and well-documented PLATINUM track record as an elite, luxury courtesan of integrity and professionalism, and I would NEVER do anything to jeopardize what I worked very hard to build. With that said, consider that you do not have any track record or references to vouch for your integrity and character. YOU are the person who needs to prove yourself to a verified professional with an online presence and sparkling reputation.


Q. I really want to see you but I'm still very uncomfortable with such vigorous screening involving my private information. Is there a way for someone like me, who has no references or reputable review history to become verified?

A. Absolutely. Although I am a well-respected provider and I am one of the most beloved entertainers in the industry with a sterling reputation for discretion and privacy, I completely understand your concern for protecting your personal information. I highly recommend you join two of the following: RS2K, Date-Check and P411, which are screening sites that will verify you via Driver's License, Work information, Credit Card information, and other factors in determining whether or not you are a good and safe match for the community. Please be advised these three verification sites will screen you with much the same methods as I will, however they are specialized third-party entities with secure connections and have been in in the business of screening and verification for over a decade. You must be verified by at least TWO of these screening sites in order for me to consider seeing you.
Q. I'm still not comfortable with giving out my personal information to someone I've not met before and do not know (yet) or to a screening site. Is there any other way for you to verify that I'm a nice, normal, fun guy? Maybe we can meet for drinks to establish rapport and after you see I'm a great guy we can go from there?
A. I don't meet to establish comfort or rapport. I meet AFTER I establish comfort and rapport. I am always discreet in screening with most never aware it's happening until I've finished. If screening isn't an option for you, I respect your decision completely and wish you a wonderful time with a less-stringent provider or call up an agency that will verify you via CC information. By all means, I promise you there will be NO hard feelings on my behalf, as I want us both to have a wonderful, blissful time. However, in order for that to happen, we BOTH must be happy and comfortable!
***I require that you complete my full screening process.***
My personal safety is my # 1 concern.
If you fail to observe my screening requirements I will be forced to ignore your request.
This is to ensure that the gentlemen that are serious about meeting me will enjoy that opportunity.
Q. What is your general location? Are you available for incall, outcall or both?
A. I am available to host at my posh, private, immaculate luxury lair in Sunny Isles/Hallandale Beach, or in 4-star+ accommodations when on tour in Chicago, Denver, Los Angeles, NYC, Tyson's Corner, D.C., Boston, New Orleans, Atlanta and Jacksonville.
***TOUR BOOKINGS REQUIRE AN UPFRONT 50% NON-REFUNDABLE FEE.***
Outcall to your private residence/4 STAR-or-Higher-Rated Hotel is available in the immediate Tri-County area of South FL if booked 24 hours in advance, as well as to Orlando and Tampa, if booked 3 or more days in advance. **Be aware of my Fees for Outcall to your area.**
Q. How flexible is your availability?
A. I have a demanding medical career that takes precedence over my fun time as a Dominatrix Courtesan, naturally. Thus, Pre-booked engagements take priority.
Same day appointments may be available, however they are very rare and never guaranteed. If that is your case, be ready to give me all your info at the moment you email me. The sooner I am able to verify on you, the sooner I am able to set a time to spend with you at your convenience.
I am typically available week days after 6pm, Saturdays between 11am and 2am, and Sundays between noon and 10pm, however, if given enough advance notice (at least 5 days) and a 50% Non-Refundable Deposit, I am able to request time off from my corporate job to accommodate you.
If Same Day appointments happen to be an option, Please allow a Minimum of 2 hours Advance Notice for Incall and 3 Hours Advance Notice for Outcall, Thank You :)
Q. What kind of man/woman are you attracted to?
A. Being surrounded by so-called "beautiful people" who rarely have anything more to offer than monotonous conversation, pretentious ramblings and shallow self-absorption has made me reevaluate what qualities I find attractive in a man or woman. I've come to value any combination of kindness, intelligence, ambition, confidence, humor, savvy, wit, generosity, sincerity and humility much more than a pretty boy or striking woman with a hot body and dimples. If you're a charitable person or can make me laugh, I can honestly tell you it'll be hard to resist you ;}~

Q. Can you ever hang out on your time off? Maybe some pool time or dinner off the clock? I'm a lot of fun and good looking too!
A. Thank you for the consideration but I'm only focusing on compensated engagements. I am not looking for a boyfriend or relationship at this time. I am looking for select, generous, discerning gentlemen who will ALWAYS be considerate of my time and needs and will allow us to enjoy our time together without any drama.
Q. May I take you out on a date and perhaps something can develop from that?
A. Please do not "offer" me to date you, to live with you, buy me dinner, drinks, go to the movies with you or just "hang" with you, come visit you in your town, etc ... without taking care of my fee for my time. Although I am a romantic person and I might absolutely love spending time with you and we might have great chemistry, that doesn't change the fact that this is a business. You charge your clients even if you adore them, don't you?
Q. Are weekly or monthly exclusive arrangements available?
A. Yes, I will be your beck-and-call woman for as long as you desire but since you are my ONLY focus during our contracted time, these arrangements are not in the lower price range, nor should they be, as I am an amazing companion and even an exceptional executive assistant with extensive experience in accounting, operations management, travel booking and concierge services. I'm bilingual and am passport-ready also.

Q. Do you like gifts?
A. Every girl loves to be pampered!
Gifts are never expected, but always appreciated as token of your admiration. I love spa gift certificates, lingerie, shoes and J'Adore perfume. I also adore a gift to one of my favorite charities, listed on my WISHLIST page.
ETIQUETTE
*Discretion*
I know that discretion is Priority #1 for a gentleman when setting a date with a provider & I guarantee when indulging in an adventure with me, your privacy will NEVER be compromised.
I am an very private person by nature and I conduct myself and my business with the highest level of personal integrity, discretion, excellence and professionalism.
All I ask is that you respect my discretionary needs as much as I do, yours; Mutual respect works BOTH ways.
*Initial Correspondence*
My preferred initial method of contact is via email: GoddessGypsySiren@gmail.com with your references ready in hand.

You May Text IF YOU ARE A REGULAR OF MINE, When I'm not Advertising as I May Still Be Available.
**PLEASE DO NOT CALL ME** I HAVE A DEMANDING MEDICAL CAREER AND WILL NOT ANSWER ANYONE IF I AM AT WORK. I WILL ALSO NOT ANSWER ANY CALLS FROM ANYONE WHO IS NOT A VERIFIED CLIENT OF MINE***

Explicit text or speech is a no-no. It implies something illegal may transpire which is a real buzz kill.
ANY INQUIRIES WITH PROFANITY OR INAPPROPRIATE LANGUAGE OR BAD ETIQUETTE WILL BE IGNORED, BLOCKED AND REPORTED TO ALL PRIVATE AND PUBLIC BLACKLIST SITES!
*Time Management and Courtesy*
Prompt arrival for our playtime is very important and an appreciated courtesy.
If you expect to be late or can no longer fulfill your reserved time, please be considerate and contact me asap. I consider myself to be very punctual and I expect the same courtesy that I give to you. When you communicate with me that you will be late, I will give a 20 minute grace period. Be aware that I do work with a schedule and your tardiness will affect others, whether they be personal or professional.
If you are unable to hold your appointment and fail to contact me to reschedule or make arrangements I will be forced to decline any future appointments with you.
—A true gentleman never keeps a lady waiting—
*Taking Care of Business*
Please do not broach the subject of money. Ever. Donations are clearly outlined and once your preferred package has been chosen, we both should know exactly what to expect from each other.
Kindly leave my donation in an unsealed envelope in your bathroom vanity when I am at your location, or When you're arriving to my location, leave the unsealed envelope on top of my bar within 5 minutes of your arrival so I may discreetly gather it when the time is proper.
*Excellent Personal Hygiene is a MUST*
Please be considerate about how you smell, feel, etc.
A nice shower, fresh grooming, clean fingernails, great smelling cologne all add to your appeal.
It is incredulous that I even have to mention the issue of hygiene - To most this statement can be disregarded… However, I still must insist that you are freshly showered & manicured for my own comfort and pleasure as well as for yours.
I will ALWAYS have a hot shower, fresh towels and unscented shampoo/bath soap available.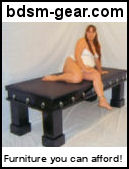 © 2006-2016, Gypsy Mistress, All Rights Reserved